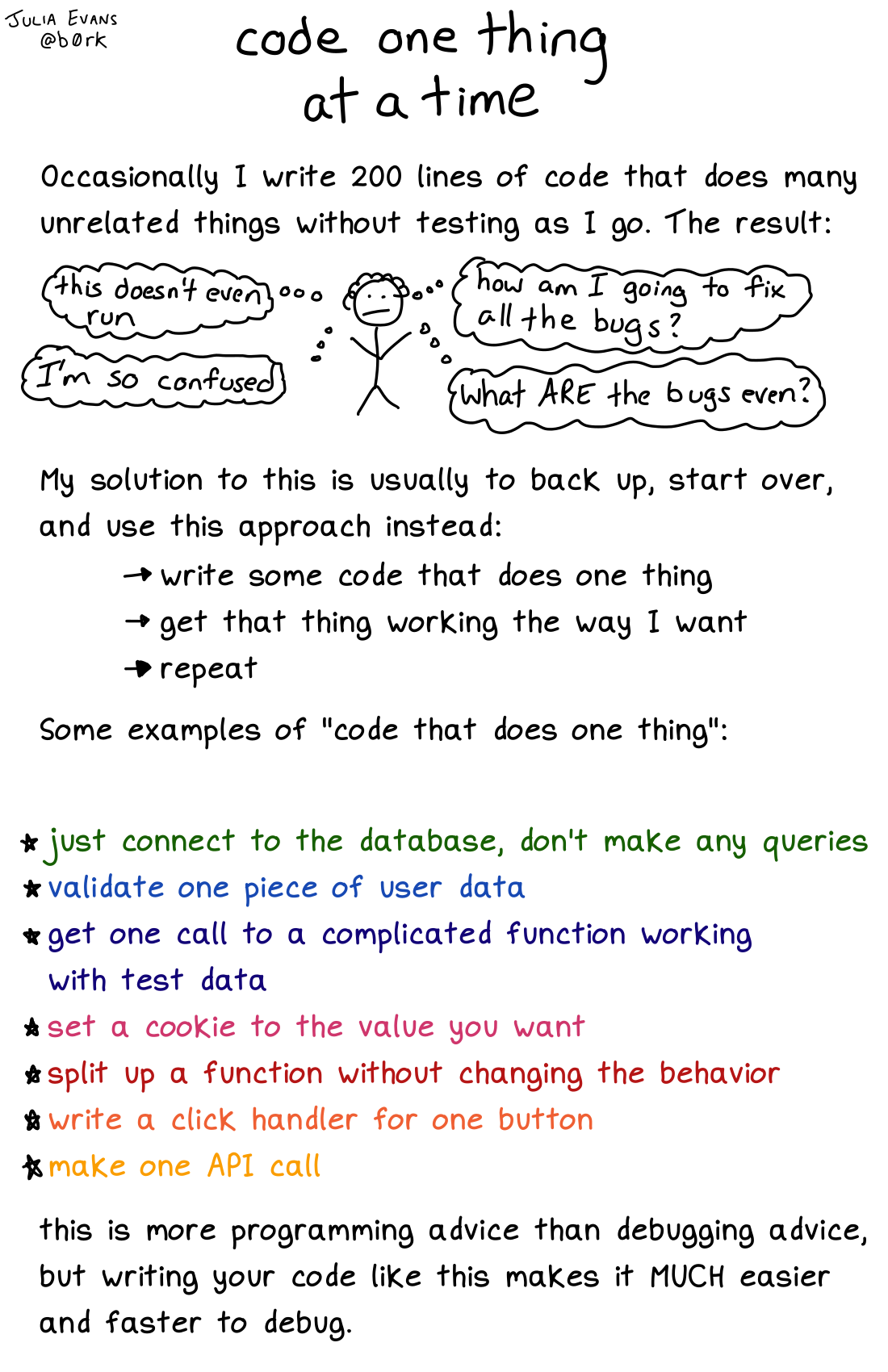 browse more comics!
get the zine!
This is a page from a zine on debugging I'm currently writing. To get an email when the zine comes out, sign up here:
Saturday Morning Comics!
Want another comic like this in your email every Saturday? Sign up here!

I'll send you one of my favourite comics from my archives every Saturday.