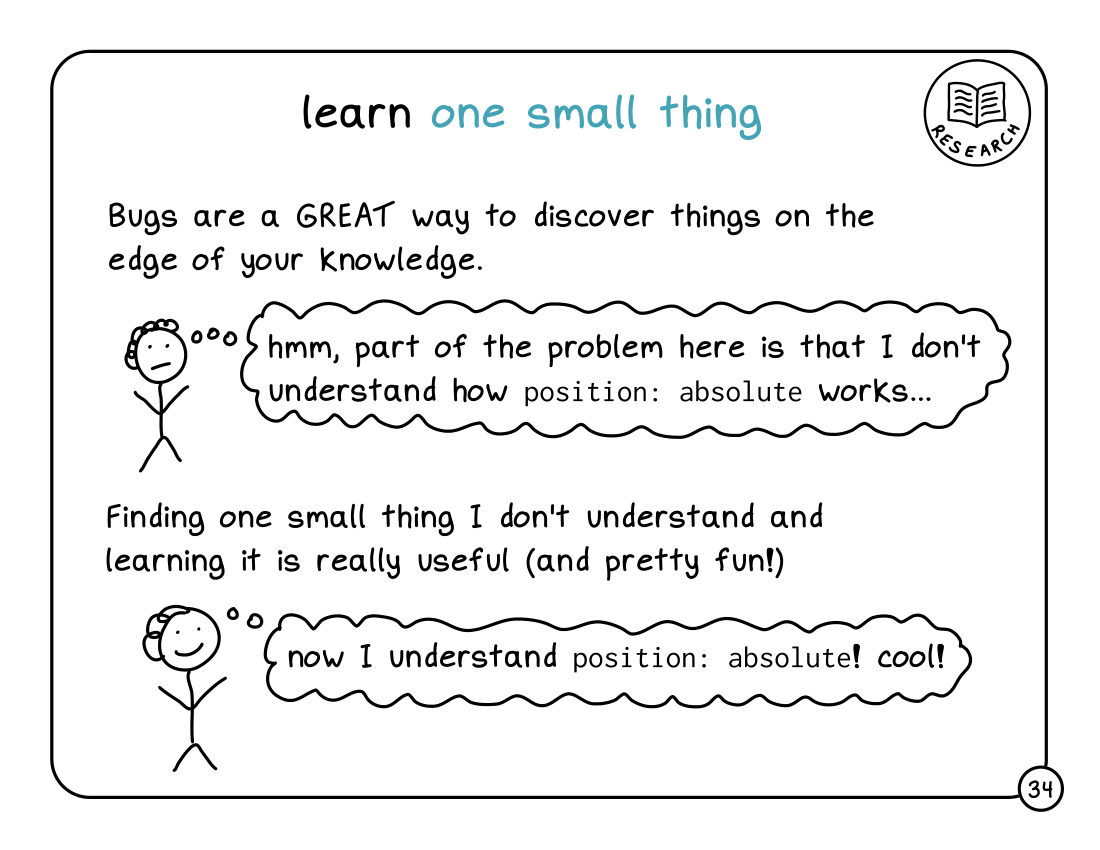 browse more comics!
get the zine!
read the transcript!

Bugs are a GREAT way to discover things on the edge of your knowledge.

Illustrations of a stick figure with curly hair.

person (thinking, looking worried): "hmm, part of the problem here is that I don't understand how position: absolute works…"

Finding one small thing I don't understand and learning it is really useful (and pretty fun!)

person (thinking, now smiling): "now I understand position: absolute! cool!"
Saturday Morning Comics!
Want another comic like this in your email every Saturday? Sign up here!

I'll send you one of my favourite comics from my archives every Saturday.