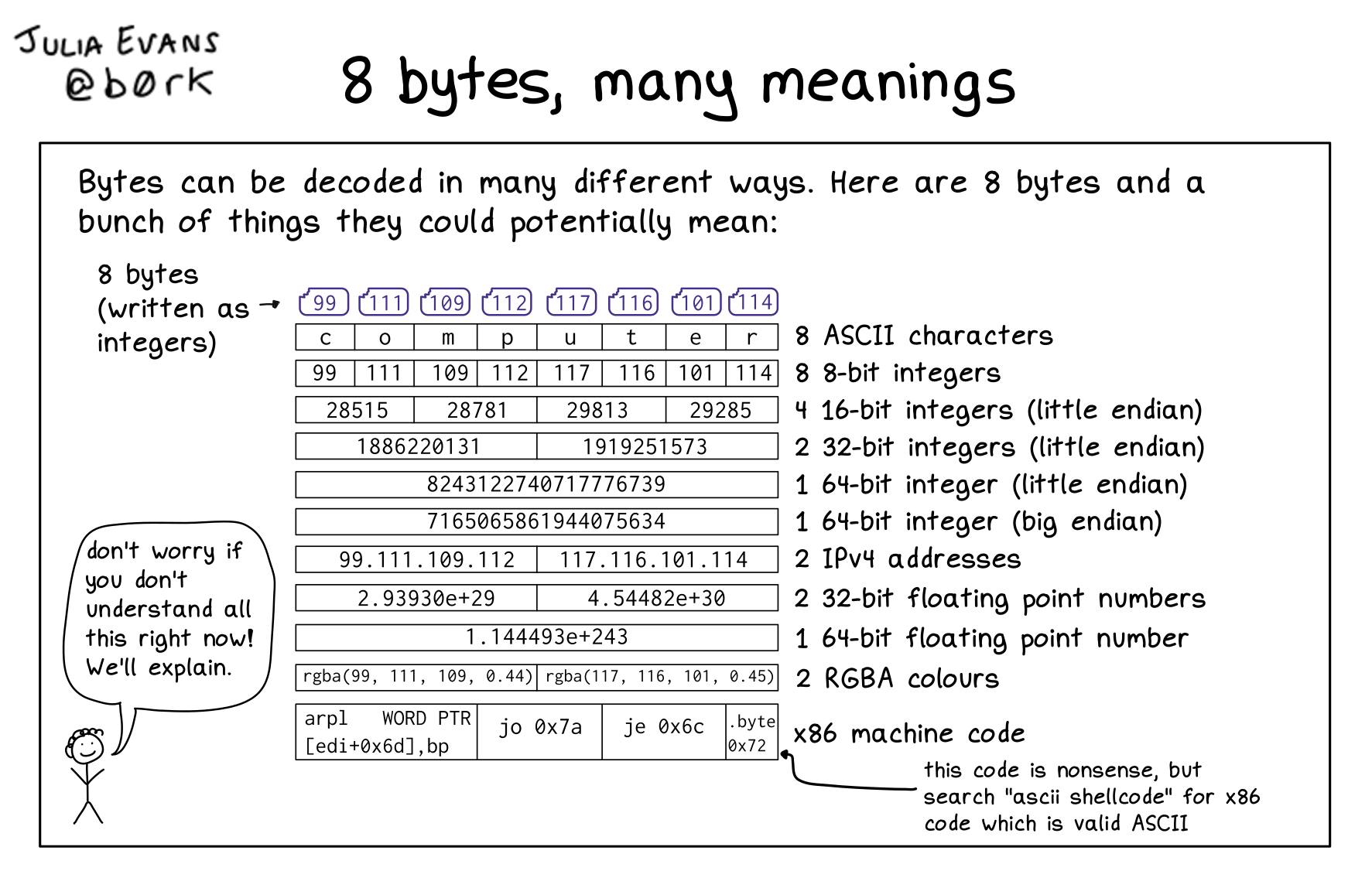 browse more comics!
get the zine!
read the transcript!

8 bytes, many meanings

The same bytes can mean many things. Here are 8 bytes and a bunch of things they could potentially mean

a picture of 8 bytes: the ASCII characters for 'computer'

some things they could mean:

8 8-bit integers
4 unsigned 16-bit integers
a 64-bit pointer
2 IPv4 addresses
x86 machine code
2 32-bit floating point numbers
1 64-bit floating point number
2 RGBA colours

person: "don't worry if you don't understand all this right now! We'll explain.

note on x86 machine code: this code is nonsense, but search "ascii shellcode" for x86 code which is valid ASCII.
Saturday Morning Comics!
Want another comic like this in your email every Saturday? Sign up here!

I'll send you one of my favourite comics from my archives every Saturday.