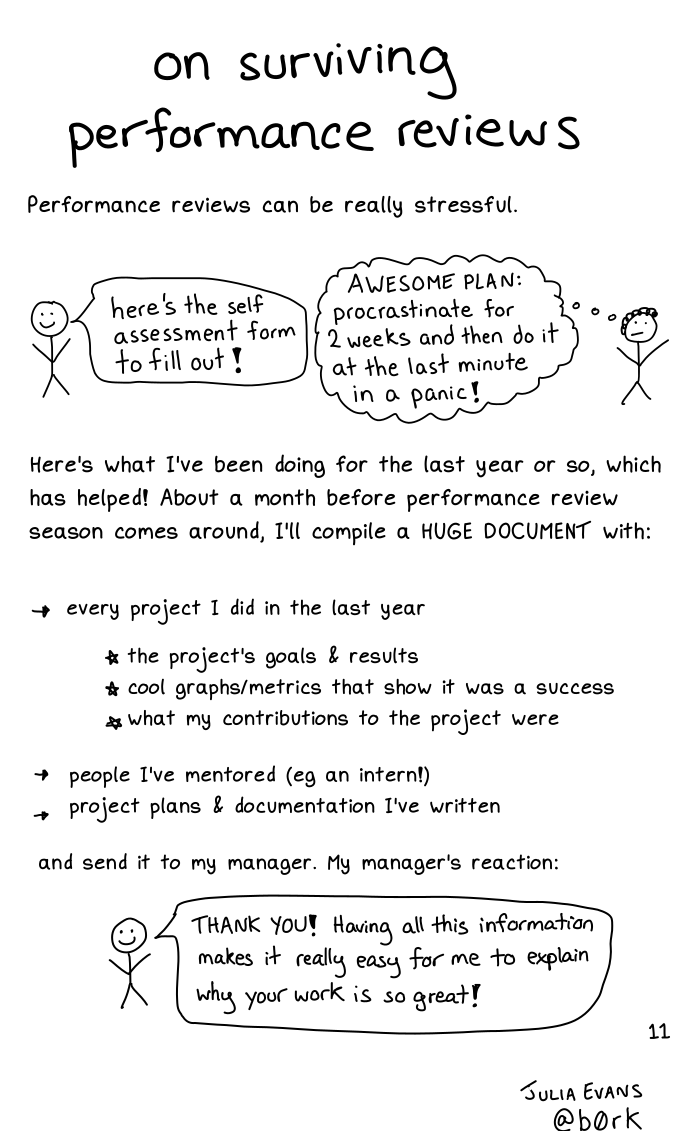 browse more comics!
get the zine!
read the transcript!

Performance reviews can be really stressful.

person 1: here's the self assessment form to fill out!
person 2 (thought bubble): AWESOME PLAN: procrastinate for 2 weeks and then do it at the last minute in a panic!

Here's what I've been doing for the last year or so, which has helped! About a month before performance review season comes around, I'll compile a HUGE DOCUMENT with: - every project I did in the last year - the project's goals & results - cool graphs/metrics that show it was a success - what my contributions to the project were - people I've mentored (eg an intern!) - project plans & documentation I've written and send it to my manager.

My manager's reaction: THANK YOU! Having all this information makes it really easy for me to explain why your work is so great!
Saturday Morning Comics!
Want another comic like this in your email every Saturday? Sign up here!

I'll send you one of my favourite comics from my archives every Saturday.