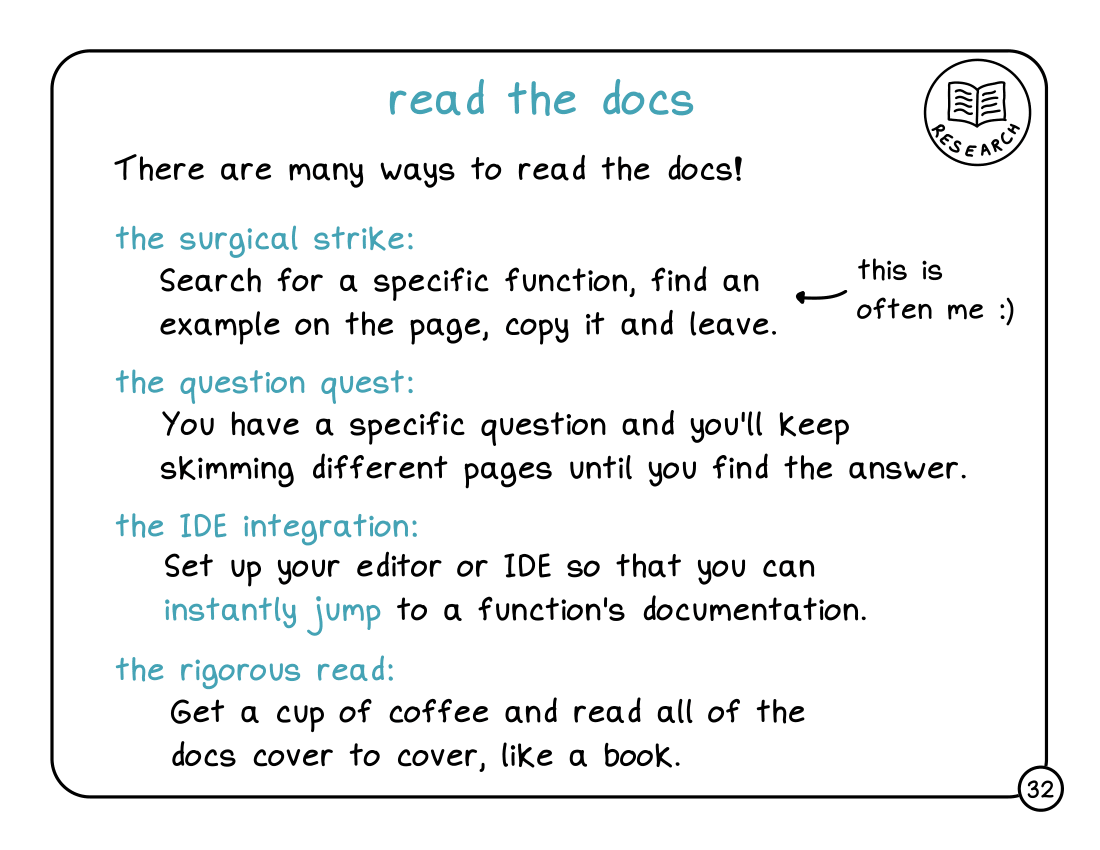 browse more comics!
get the zine!
read the transcript!

There are many ways to read the docs!

the surgical strike: Search for a specific function, find an example on the page, copy it and leave. (this is often me :))
the question quest: You have a specific question and you'll keep skimming different pages until you find the answer.
the IDE integration: Set up your editor or IDE so that you can instantly jump to a function's documentation.
the rigorous read: Get a cup of coffee and read all of the docs cover to cover, like a book.
Saturday Morning Comics!
Want another comic like this in your email every Saturday? Sign up here!

I'll send you one of my favourite comics from my archives every Saturday.