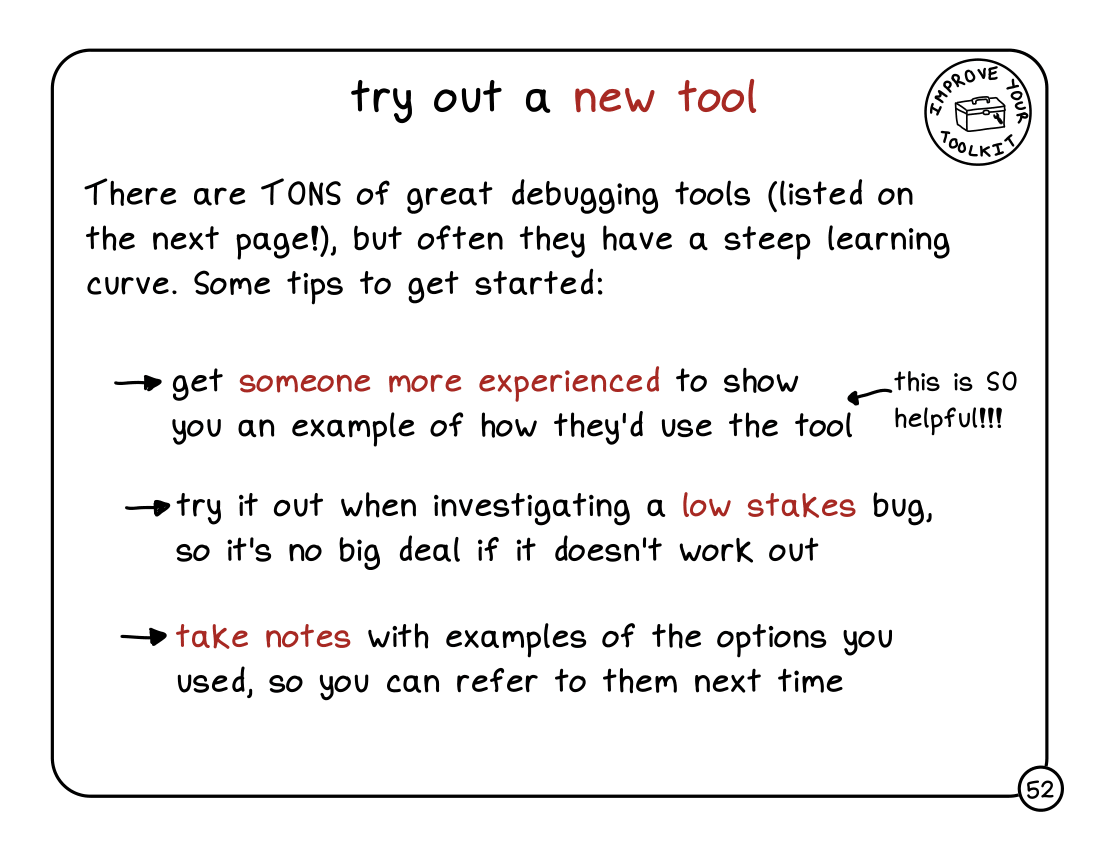 browse more comics!
get the zine!
read the transcript!

There are TONS of great debugging tools (listed on the next page!), but often they have a steep learning curve.

Some tips to get started: - get someone more experienced to show you an example of how they'd use the tool. (this is SO helpful!!!) - try it out when investigating a low stakes bug, so it's no big deal if it doesn't work out. - take notes with examples of the options you used, so you can refer to them next time.
Saturday Morning Comics!
Want another comic like this in your email every Saturday? Sign up here!

I'll send you one of my favourite comics from my archives every Saturday.