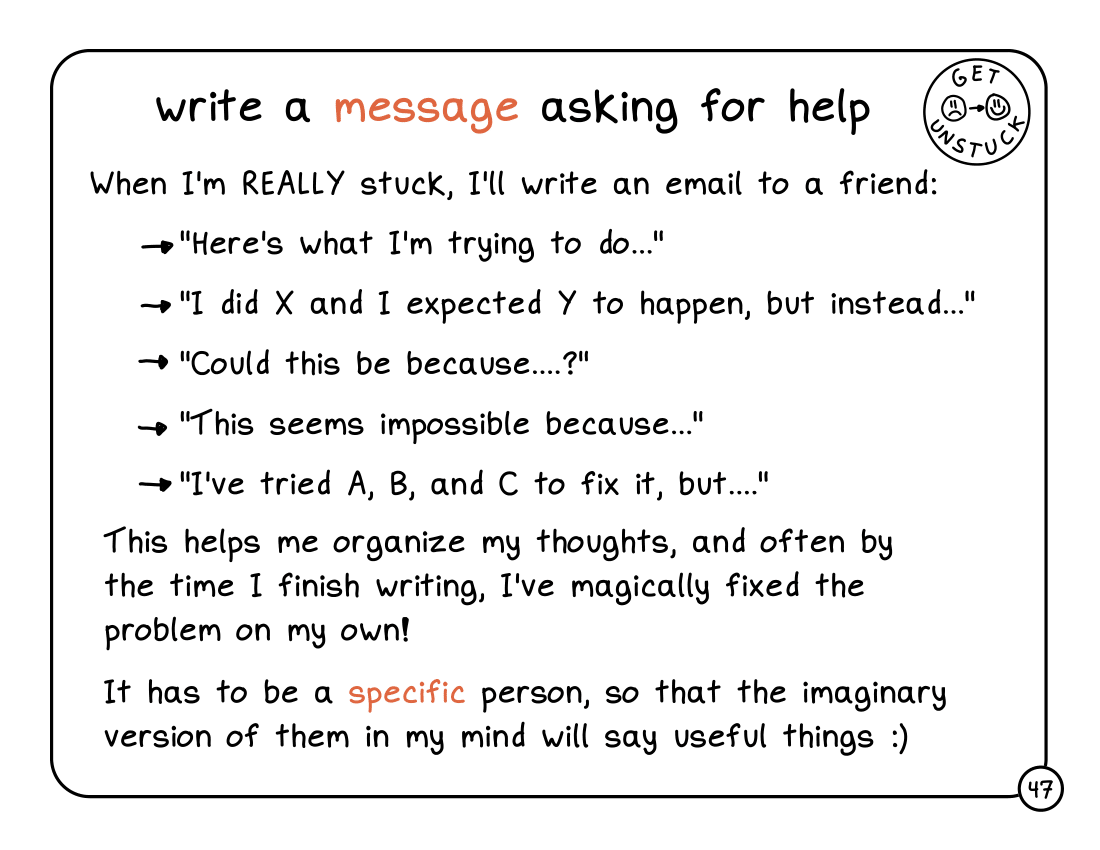 browse more comics!
get the zine!
read the transcript!

When I'm REALLY stuck, I'll write an email to a friend: - "Here's what I'm trying to do…" - "I did X and I expected Y to happen, but instead…" - "Could this be because….?" - "This seems impossible because…" - "I've tried A, B, and C to fix it, but…."

This helps me organize my thoughts, and often by the time I finish writing, I've magically fixed the problem on my own!

It has to be a specific person, so that the imaginary version of them in my mind will say useful things :)
Saturday Morning Comics!
Want another comic like this in your email every Saturday? Sign up here!

I'll send you one of my favourite comics from my archives every Saturday.