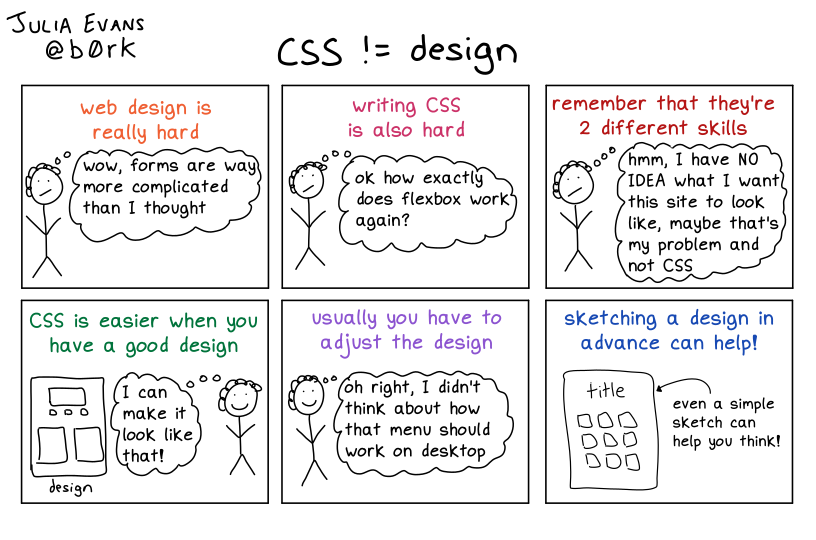 browse more comics!
get the zine!
read the transcript!

panel 1: web design is really hard

person (thinking): "wow, forms are way more complicated than I thought"

panel 2: writing CSS is also hard

person (thinking): "ok, how exactly does flexbox work again?"

panel 3: remember that they're 2 different skills

person (thinking): "hmm, I have NO IDEA what I want this site to look like, maybe that's the problem and not CSS"

panel 4: CSS is easier when you have a good design

person (thinking): "I can make it look like that!"

panel 5: usually you have to adjust the design

person (thinking): "oh right, I didn't think about how that menu should look on desktop"

panel 6: two people can collaborate!

person 1: "I'll make the design!"

person 2: "I'll write the CSS!"
Saturday Morning Comics!
Want another comic like this in your email every Saturday? Sign up here!

I'll send you one of my favourite comics from my archives every Saturday.